Veneers in Torquay, Hervey Bay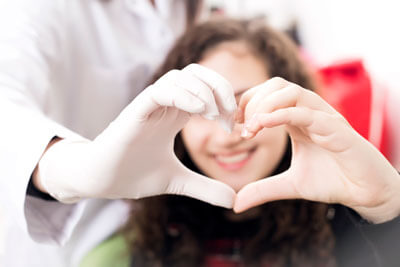 We want all of our Master Dental & Denture Centre clients to have the smile they've always wanted. Veneers are one way of achieving that dazzling "Hollywood smile."
NEW CLIENTS

What Are They?
Veneers are a thin ceramic covering that is bonded to the front of the tooth, giving it a more aesthetically pleasing appearance. They can be used for a single tooth, or for all of the front teeth, depending on your needs.
Typical reasons for choosing this cosmetic restoration include severely discoloured, chipped or broken teeth, teeth that are uneven, gaps between teeth or mildly crowded teeth.
What to Expect
At your first visit, which is $65, your dentist will discuss your goals for your smile with you and let you know if veneers are a good option for your situation. He'll also examine your teeth to ensure that they are dentally fit. If there are cavities, gum disease or other issues, those will have to be addressed before we can apply veneers. Your dentist will explain any problems and print out a treatment plan for you.
If no other care is needed, we can book your appointment to take the impressions. At this visit, we'll prep the tooth or teeth and take impressions, which we will send to the lab. We'll get the veneers back from the lab in about a week, and we'll book you in to apply them. This appointment will take between one and one and a half hours, and we will cement the tooth coverings to your teeth and make final adjustments to their shape.
How Long Do They Last?
Porcelain veneers can last ten years or more, depending on how well you take care of them. Like natural teeth, they can break if you bite on something hard. We recommend regular checkups and cleanings to ensure your teeth remain healthy and any restorations are sound.
Book Today
Contact us today to schedule a consultation to learn if veneers are the right choice for you.
CONTACT US

Veneers Torquay, Hervey Bay, Urangan QLD | (07) 4124 8569