Children's Dentistry in Torquay, Hervey Bay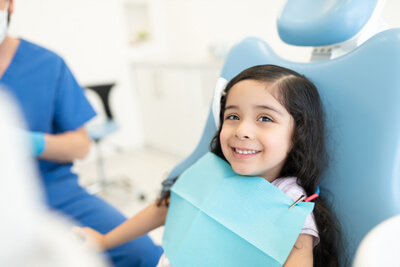 At Master Dental & Denture Centre, we are proud to offer comprehensive children's dentistry services in Torquay. Our family-owned practice has strong roots in the Torquay community, and we're dedicated to helping children of all ages achieve and maintain healthy smiles that will last a lifetime.
NEW CLIENTS

Our Approach to Children's Dentistry
We understand that visiting the dentist can be intimidating for young patients, which is why our team is committed to creating a welcoming, fun, and comfortable environment for your child. Our experienced dental professionals are skilled in working with children, using gentle techniques and a friendly approach to put them at ease during their visits.
Services We Provide
Our children's dentistry services include:
Regular check-ups and cleanings
Dental sealants and fluoride treatments
Tooth-colored fillings
Orthodontic evaluations and referrals
Emergency dental care
Oral hygiene education and preventive care
Child Dental Benefits Schedule (CDBS) Accepted
At Master Dental & Denture Centre, we are pleased to accept the Child Dental Benefits Schedule (CDBS), a government-funded program that provides eligible children aged 2-17 with access to essential dental services. The CDBS covers up to $1,000 of dental services per child over a two-year period, ensuring that your child receives the dental care they need without financial stress.
Book Your Appointment Today
If you're looking for a compassionate and experienced children's dentist, look no further than Master Dental & Denture Centre. We invite you to call us at (07) 4124 8569 to schedule an appointment or to learn more about our children's dentistry services.
CONTACT US

Children's Dentistry Torquay, Hervey Bay, Urangan QLD | (07) 4124 8569