Cosmetic Dentistry in Torquay, Hervey Bay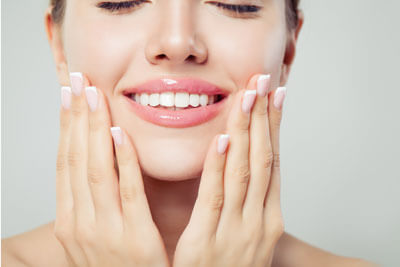 At Master Dental & Denture Centre, we are committed to helping you achieve and maintain the smile you've always wanted. Our dentist is passionate about cosmetic dentistry and creating smile makeovers to give you a dazzling "Hollywood smile."
We offer a range of cosmetic services to suit your needs and budget. At your initial consultation, our dentist will speak with you about your needs and goals and create a custom care plan to help you meet those goals.
NEW CLIENTS

Our Cosmetic Services
Studies have shown that having confidence in your smile translates to improved overall confidence and a higher quality of life. Removing the embarrassment and stress associated with an imperfect smile can therefore be much more than the word "cosmetic" implies.
Whether you are interested in teeth whitening to give you a beautiful smile for photographs or veneers or crowns to give you a whole new smile, we meet you where you are and design a plan that will work for you and your budget.
Teeth Whitening
This service is the quickest and most affordable cosmetic option. We offer both in-chair and take-home options for whitening. Your dentist will conduct a thorough exam before commencing with whitening, to ensure there are no underlying health problems in your teeth or gums.
Veneers
Veneers can be used to cover a single tooth or multiple teeth. They are typically used for badly stained teeth, teeth that are crooked or have gaps, or teeth of uneven lengths. The shape and colour are customised for you, giving you the smile you've always wanted. As with all of our services, our dentist will examine your teeth to ensure they are dentally fit before proceeding with this service.
Crowns
Crowns and bridges are restorative as well as cosmetic. Crowns cover the entire tooth and are used to protect a tooth that has a lot of filling material in it or that has had a root canal. Bridges are used to replace missing teeth. A complete assessment of your oral health will allow our dentist to make appropriate recommendations for your restoration.
Schedule Today
Contact us today to book in.
CONTACT US

Cosmetic Dentistry Torquay, Hervey Bay, Urangan QLD | (07) 4124 8569