Tooth Extractions in Torquay, Hervey Bay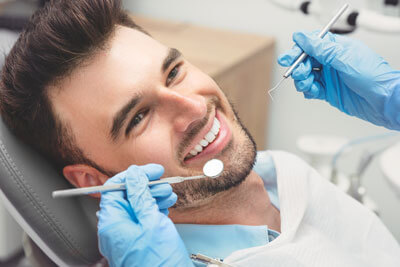 At Master Dental & Denture Centre, we understand that tooth extractions can be a source of anxiety for many patients. Our experienced team is committed to providing gentle and compassionate care to ensure your comfort during the extraction process. Serving Torquay, Hervey Bay QLD, we offer a range of tooth extraction services, including wisdom teeth removal, using the latest techniques and technology to minimize discomfort and promote a speedy recovery.
NEW CLIENTS

When Is a Tooth Extraction Necessary?
There are various reasons why a tooth extraction may be necessary, including:
Severe tooth decay or infection
Advanced gum disease
Impacted or partially erupted wisdom teeth
Overcrowded teeth requiring orthodontic treatment
Broken or damaged teeth that cannot be repaired
Our skilled dental professionals will carefully evaluate your individual situation and recommend the most appropriate treatment plan to preserve your oral health.
The Tooth Extraction Process
At Master Dental & Denture Centre, our priority is your comfort and well-being. Before your tooth extraction, we'll discuss your medical history and any concerns you may have. We offer local anesthesia and sedation options to ensure a pain-free experience during the procedure.
Once the area is numb, our dentist will gently remove the tooth using specialized instruments. In some cases, such as with impacted wisdom teeth, a small incision may be made in the gum tissue to access the tooth. After the tooth is extracted, we'll provide detailed aftercare instructions to ensure proper healing and minimize the risk of complications.
Wisdom Teeth Extractions
Wisdom teeth, also known as third molars, typically emerge between the ages of 17 and 25. These teeth can often cause problems, such as impaction, infection, or overcrowding. At Master Dental & Denture Centre, we provide expert wisdom teeth extraction services to alleviate pain and prevent potential issues, using advanced imaging technology to assess the position and condition of the wisdom teeth before removal.
Book Your Visit Today
If you're in need of a tooth extraction or wisdom teeth removal, trust the experienced team at Master Dental & Denture Centre. Contact us at (07) 4124 8569 to schedule an appointment or for more information about our tooth extraction services.
CONTACT US

Tooth Extractions Torquay, Hervey Bay, Urangan QLD | (07) 4124 8569