Emergency Dental in Torquay, Hervey Bay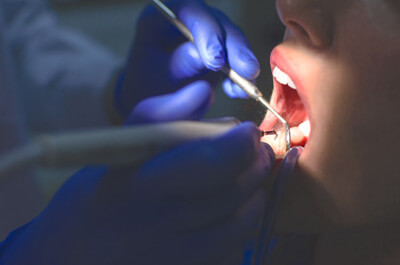 At Master Dental & Denture Centre, we pride ourselves on giving unparalleled emergency dental care; if you're experiencing extreme toothache and just can't wait, we have plenty of appointments available for you. On top of this, we can offer you Saturday and late-evening Thursday appointments if necessary — meaning we're open more than other dentists in the area.
A general appointment elsewhere may be days or weeks away, and most dental problems can make it difficult to eat, drink, or even sleep; waiting this long is often not an option. Our qualified team has the availability and experience to help you with any dental concern, no matter how severe or urgent.
NEW CLIENTS

What is a Dental Emergency?
A dental emergency is a situation that requires immediate treatment and encompasses anything from an intense amount of pain to the possibility of infection or something that could contribute to other health issues.
Dental emergencies can include:
Facial swelling
Damage to the jaw or mouth
Toothache that doesn't go away with painkillers
Uncontrolled bleeding in the mouth, especially after surgery
Tooth fractures which expose a nerve
Ulcers that last longer than three weeks
A dental abscess
If you or someone close to you has a dental emergency and needs rapid care, you can give us a call on (07) 4124 8569 to schedule an appointment.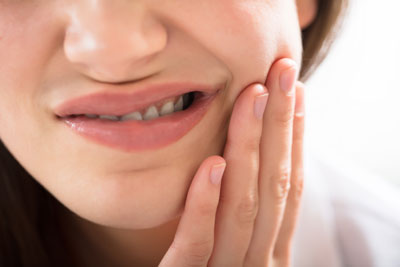 Emergency Dental Care Tips
Between getting in touch with us and your appointment, there are still plenty of ways you can look after your teeth to prevent the issue from getting worse.
For toothache, cracked teeth, or oral bleeding, slowly rinse your mouth out with warm water to clean the area; this helps avoid complications further down the line. Be gentle when taking painkillers, and make sure that you don't exceed the recommended dose; over-the-counter numbing gel can also help to reduce the pain.
Resting a cold pack against your face, specifically near the affected area, can also provide relief from all kinds of tooth pain. If a tooth comes loose and putting it back in the socket doesn't work, you can store it in a cup of milk until your appointment.
Contact us to book an emergency dental appointment in Hervey Bay today.
CONTACT US


Emergency Dentist Torquay, Hervey Bay, Urangan QLD | (07) 4124 8569